Louvers seem like an excellent choice for your building. However, there are many options for materials and styles. Each has its own pluses and minuses when it comes to airflow options, aesthetics, storm resistance, security, and even blast protection.

How do you decide on the perfect louvers for your building? You find yourself having a Goldilocks problem. This one is too visible for your taste, that one doesn't quite handle airflow the way you'd like, and so on.

Create a set of louvers that are "just right" by ordering custom louvers instead. Check out all the great benefits of custom louvers below.
1. The Perfect Size
We offer a wide range of standard louvers that come with many different blade types, colors, shapes, and sizes. These standard louvers are designed to fit the needs of many projects and work well.

However, what if you need a particular size and find that standard louvers don't offer it? Custom louvers are the perfect alternative. Our design team can craft louvers that meet all your specifications and fit them to the exact size you need for your project.
2. The Right Airflow
A major reason why you may be interested in louvers in the first place is to provide superior ventilation for your building.

Good ventilation is necessary for many reasons. A fresh air supply for your HVAC system improves the function of the unit, helping it to last longer and require less maintenance. On top of that, fresh air is useful during the summer months to help cool off the air in your building, reducing the need for your air conditioning system to work as hard. This translates to savings on your energy bills.

Proper ventilation is also essential to limit the amount of condensation that builds up in the building. As you already know, moisture is the official nemesis of steel buildings and ventilation is the superhero that can combat it. Louvers provide the right amount of airflow to keep condensation from building up and can save you so much money in repairs and maintenance costs, not to mention being able to use the building for many more years.

Another problem with moisture in buildings is the fact that mold and mildew love to grow in moist, dark places. A building with poor airflow and plagued with the resulting condensation problems will typically have mold problems as well. Not only can this be damaging to the structure of the building, but also poses a serious health risk to anyone who breathes the air, particularly for an extended period of time.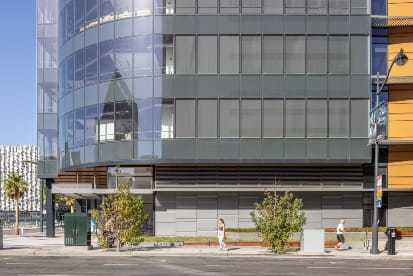 3. Indoor Air Quality
The average American spends approximately 90% of their time indoors. Unfortunately, indoor air quality can be compromised by a number of factors, including VOCs given off by paints or other building materials. Studies have shown that indoor air contains a significantly higher amount of pollutants, chemicals, allergens, and other problems. Circulating fresh air through the building is an excellent way to combat this issue.
4. Customized Blade Type
There are many types of blades that you can choose from for your project. The shape and design have an effect on the efficiency with which the louvers provide airflow, protect against rain or security threats, and basically affect every aspect of the louvers' function.

There are two basic blade categories — fixed and adjustable. Fixed louvers have a free angle between 35 and 45 degrees, allowing airflow without worrying about adjusting them. This provides less airflow than adjustable louvers that can be opened all the way to 90 degrees. Because of this, you may require more louvers to ensure enough airflow.

Adjustable louvers offer control for superior airflow, but some people may worry about having to adjust louvers all over their building. However, most adjustable louvers are controlled from a single easy access point.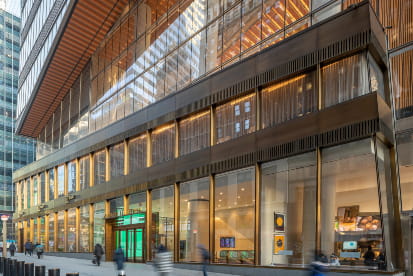 5. Storm Resistance
Is your building located in an area that is prone to storms? Maybe you're used to battening down the hatches while a hurricane blows through. Or maybe your area often experiences winds so hard it looks like it's raining sideways.

Be sure that the louvers you choose match your storm-resistant needs. Louvers offer varying degrees of protection from wind and rain. Certain models can even provide 100% defense against the rain. Remember, you don't want moisture making its way into your building whether in the form of condensation or rain.
6. Security
Aluminum louvers can provide significant security for your building. As one of the most durable and reliable types of metallic louvers, they offer superior protection against break-ins and other security threats.

Certain types of louvers have even been designed to withstand blast loads of up to 12 PSI. In order to be used as a blast-resistant louver, the blades must be securely anchored in its frame in such a way that it cannot be dislodged and turned into a projectile.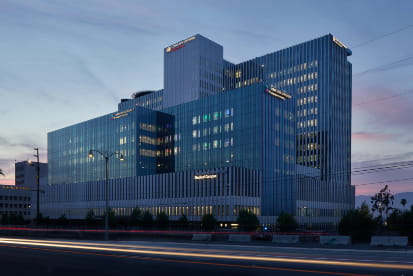 7. The Perfect Aesthetic
Finally, custom louvers give you the chance to pick out the perfect look for your project. We offer a range of louvers from highly visible louvers that give your building's facade a unique look to low-profile louvers that are barely even noticeable.

Louvers can be made in a variety of colors and textures. Enjoy wood louvers, metal pattern louvers, and everything in between. The sky is almost literally the limit when it comes to picking out the aesthetic of your custom louvers.
Ordering Custom Louvers
Don't allow yourself to be boxed in by standard louver sizes and designs. Embrace the freedom of choosing your own louvers to provide everything you dreamed of and more for your building.

Picking out your custom louvers couldn't be easier. You just let us know the details of your project and we will design a custom louver that checks all your boxes. Enjoy the perfect product for your project.

Get started today and tell us about your project. Prepare to be amazed by the high-quality custom louvers we will create for you!