THE BACKBONE
OF SAFETY
Stable at rest, yet flexible when a building moves — much like a spine in the human body. DriftReady Stairs accommodate seismic movement and interstory drift, ensuring the safety of occupants and first responders.
A New Standard
In Resilient Stairs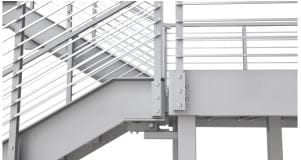 Protect the integrity of the stair system from connection failures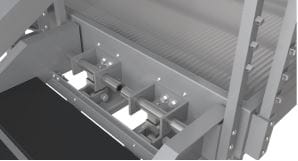 Reduce the transfer of damaging force back into the structure itself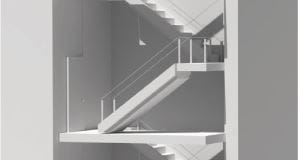 Ensure safe egress during and after an earthquake, and safe ingress of first responders
In the face of building movement, occupant safety becomes the highest priority. CS has designed, developed and tested solutions to reduce and eliminate the unintended consequences conventional stair systems impose to structures during a seismic event, such as:
• Transfer of forces to unprotected areas of a structure
• Connection failures
• Compromised egress/evacuation routes
• Jeopardized life safety of occupants & EMS services post-earthquake
The
Solution
DriftReady Stairs move with the building, so instead of acting like a brace and transferring damaging forces back to the building, the system flexes and accommodates the movement without impacting the stair connection or the surrounding structure.
LET'S WORK TOGETHER.
If you have a stair condition that requires a higher performing solution, we would be happy to work with you and your team. To learn more about these solutions via lunch & learn presentation or to discuss integration with an upcoming project, contact us to get started.
Get in Touch Today
We conducted full-scale shake table tests in the Earthquake Engineering Lab at the University of Nevada, Reno. In one test, we examined several conceptual methods for accommodating MCE movements. In another, we measured the performance of some existing solutions as well as our own refined solutions. A few of the configurations tested can be viewed below.
AP4 Fixed
Fixed-Fixed
Fixed-Free
Fixed-Free_Gussets
Hanger Connection
Hanger-Fixed
Slide Track - Base Glides
PRODUCT DOWNLOADS
Download All
SOLUTION INTEGRATION, SIMPLIFIED.
Get in touch with a DriftReady™ Stairs product expert who will work with you to understand your project needs, wants and limitations. We assess, advise, implement and educate stakeholders from day 1 to completion.
Get in Touch Today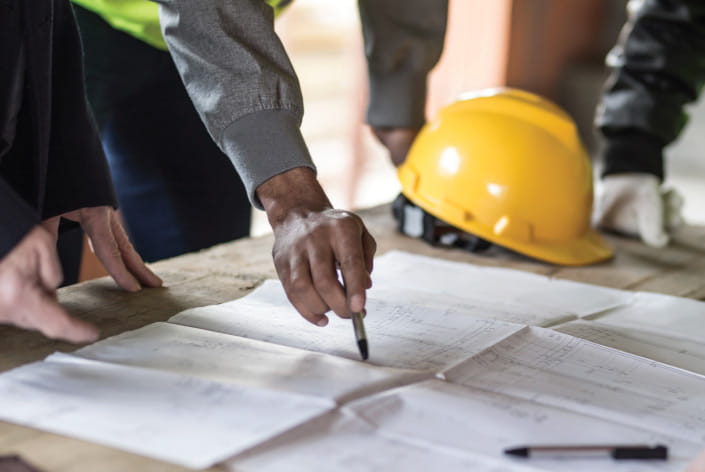 Explore
Modular Construction Products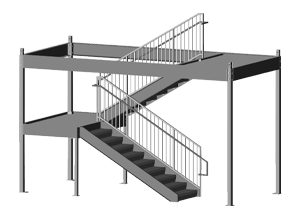 Modular Stair Systems
Developed to alleviate many of the issues surrounding multi-level stair erection. Prefabricated modules reduce installation time and allow for the contractor to build a secure stair system earlier in the construction process.
Modular Stairs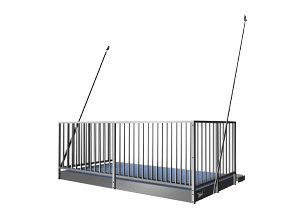 Modular Balcony Systems
Decreases the water intrusion risk and coordination time, while increasing the speed of installation of balconies and awnings during construction.
Modular Balcony Systems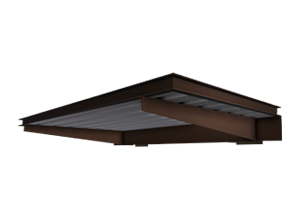 Modular Awning Systems
Designed and engineered to increase the speed of installation of awnings during construction. Arrives in pre-designed kits for an easy bolt-on installation at the job site.
Modular Awning Systems
Additional
Support
@htagvalue>
By continuing to browse or by clicking 'Accept', you agree to the storing of cookies on your device to enhance your site experience and for analytical purposes. To learn more about how we use the cookies, please see our privacy policy.