Challenge
The Construction Specialties (CS) MW-7315 Louver was designed as a solution to a problem that came up during the design of a very a large hospital in Texas. While assisting the in the project design, CS learned that the area behind the 16,000ft2 of inactive louver is conditioned occupied space. There are laboratories in this area; therefore true wall performance is required. Meaning they need high R-value and thermal performance. Performance that our traditional blank off could not provide.
Solution
CS blank off sits within the louver frame and is not mean to act as a fully sealed, thermal wall system. First an ACM panel with a louver blade was considered. Then the design shifted to a weatherproof wall with louvers. This would necessitate coordination between the louver manufacturer and whoever provides the wall. Finally the design was changed to a CS Louver over CENTRIA's MetalWrap back up insulated panel system. They would get true wall performance without compromising aesthetics. The result is another innovative product, MetalWrap Louvers and Wall System, from the coordinated partnership between CS and CENTRIA.
Project: University of Texas South West Medical Center
Location: Dallas, TX
Architect: RTKL Associates Inc.
Download Case Study
CS PRODUCTS
USED ON THIS PROJECT
PARTNERING TO CREATE
CUTTING EDGE SOLUTIONS
@htagvalue>
The University of Texas South West Medical Center building façade is made up of precast, window, louver and a minimal amount of exterior metal panel. There is over 40,000ft2 of total louver area on the project. 14,000ft2 are active performance louver. Approximately 23,000ft2 are inactive with 7,000ft2 only temporarily inactive, meaning they will someday remove the blank off and make them active. This leaves 16,000ft2 of louver permanently inactive, 40% that serve only as an architectural feature.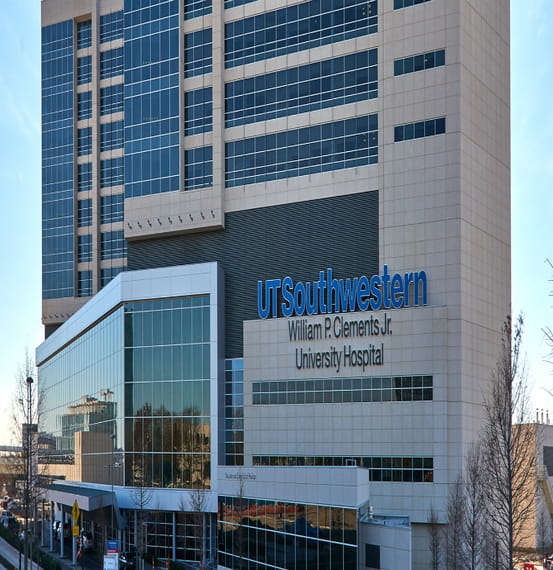 Additional
Support
@htagvalue>
By continuing to browse or by clicking 'Accept', you agree to the storing of cookies on your device to enhance your site experience and for analytical purposes. To learn more about how we use the cookies, please see our privacy policy.