Healthcare
Palomar Medical Center
Challenge
Palomar Medical Center, completed in August 2012, incorporates cutting-edge sustainable design to create a high-performance healing environment. Improving access to care and operational effectiveness through sustainable design were at the forefront of CO Architects' design goals. The 740,000-square-foot, 11-story nursing tower contains 288 beds and incorporates various innovative architectural facets, aspiring to be the quintessential "hospital of the future." The ecologically regenerative, 1.5-acre green roof and garden spaces featured on each level of the nursing tower are flush with drought-resistant vegetation, allowing for beautiful south-facing patient room views.
The architectural and medical planning design strove for and surpassed sustainable goals by including a full complement of water conservation, energy-saving measures and air quality improvements.


Solution
Palomar Medical Center is one of just two hospitals in the United States that bring natural light into operating rooms. It was planned before the LEED® for Healthcare (LEED-HC) standard was approved and was designed to the Green Guide for Health Care standards, which has further developed into the now approved LEED-HC. The hospital was designed for simple adaptation of future space remodeling and technology needs over the next few decades.
Creating a high-performance healing environment meant selecting known healthy building products. Construction Specialties (CS) products were chosen by CO Architects and integrated into the facility because of the products' high material health standards and ingredient transparency, which ensured designers and healthcare officials that selected products had eliminated chemicals of concern. CS products included were entrance flooring, rigid sheet, crash rails, corner guards, handrails and architectural louvers.
Project: Palomar Medical Center
Location: Escondido, CA
Architect: CO Architects
Download Case Study
CS PRODUCTS
USED ON THIS PROJECT
PARTNERING TO CREATE
CUTTING EDGE SOLUTIONS
@htagvalue>
As one of the country's largest hospital construction projects and the first new North County hospital in 30 years, the 56-acre campus has already captured the attention of healthcare professionals worldwide for its use of nature, light and space — all designed to speed healing.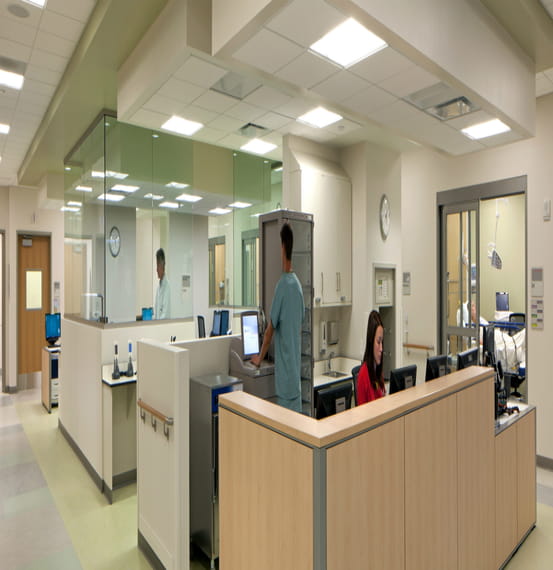 Additional
Support
@htagvalue>
By continuing to browse or by clicking 'Accept', you agree to the storing of cookies on your device to enhance your site experience and for analytical purposes. To learn more about how we use the cookies, please see our privacy policy.