Aviation + Transportation
Chicago O'Hare International Airport
Challenge
This new Chicago O'Hare Airport runway is serviced by the North Air Traffic Control Tower (NATCT) and the associated support buildings. Incorporating sustainable design principles throughout the design and construction phases, the NATCT's administrative building is one of the first facilities to feature a green roof to help offset the environmental impact of new construction. The project is also the first air traffic control tower to earn LEED Silver certification.
Solution
Keeping with Chicago's notable architectural heritage, the selected NATCT design is AECOM's asymmetrical, cantilevered tower which gradually increases in depth and width as it increases in height. A great addition to the city's skyline, this 250 ft. high tower prominently features CS Louvers on much of the exterior surface. CS was very proactive throughout the design and installation process, working closely with the installer on the custom louver attachment. This unique attachment allows for lateral and rotational adjustment of the louvers giving them the appearance of seamlessly floating away from the structure
Project: Chicago O'Hare International Airport
Location: Chicago, IL
Architect: AECOM (formerly DMJM H&N)
Download Case Study
CS PRODUCTS
USED ON THIS PROJECT
PARTNERING TO CREATE
CUTTING EDGE SOLUTIONS
@htagvalue>
O'Hare's extensive modernization program involved a reconfiguration of the airport's runways, as well as the addition of a new runway, to substantially reduce flight delays at this major international hub.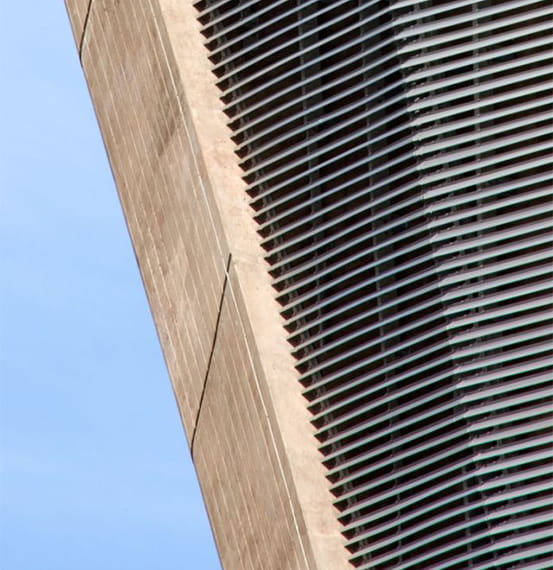 Additional
Support
@htagvalue>
By continuing to browse or by clicking 'Accept', you agree to the storing of cookies on your device to enhance your site experience and for analytical purposes. To learn more about how we use the cookies, please see our privacy policy.