Uncover
New Solutions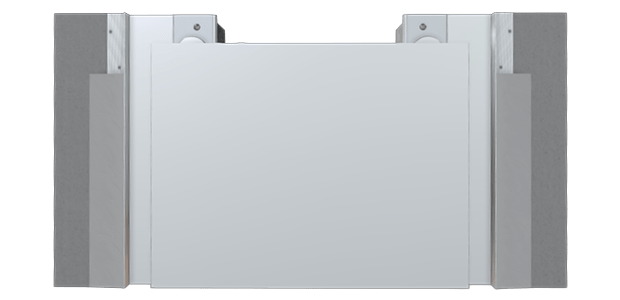 LAF-2G/LAS-2G
We are improving one of our most popular models, our LAF-flush mounted and LAS-surface mounted systems. The new and unique panel attachment design allows for thermal expansion and disengages during a seismic event without impacting surrounding substrates.
LAF-2G/LAS-2G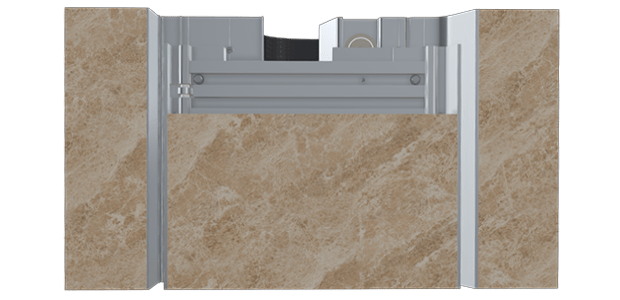 XLS-2G
Designed to hide large openings and blend with adjacent finish options, the XLS-2G is a re-engineered system with a modular design and lightweight magnets. This second generation of XLS is all about modularity and efficiency.
XLS-2G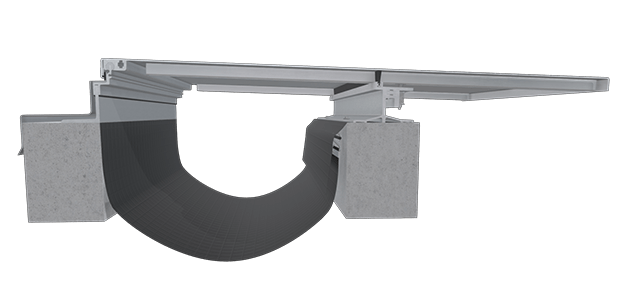 LSRR
The LSRR (Lateral Shear Roof to Roof) and LSRW (Lateral Shear Roof to Wall) is engineered to have the look of the SRJ/W series, but the functionality and performance of the MARR/MARC system and work perfectly for joint openings 8"-24".


LSRR
Solving complex movement challenges
@htagvalue>
No company can come close to our experience and expertise handling complex projects. From standard 1" solutions to highly engineered seismic joint systems for sky bridges and base isolated structures, CS can design, test and fabricate custom expansion joint cover assemblies to meet your project needs.

See all Expansion Joint Solutions
Seismic Corridor System (MACC) Cycle Test
In this video, our Multi-Axial Corridor Cover (MACC) system is tested for seismic movement in all directions.
The CS Expansion Joint Systems
Difference

Edge Protection
CS' exclusive edge protection eliminates cracking and chipping and cracking of pavers.

Exclusive Delrin Bearing
Exclusive Delrin bearing allows cover to move smoothly and prevents binding like covers using metal to metal components.

Gravity Activated Turnbar
CS' gravity activated turnbar returns cover smoothly to normal position after an event.

Virtually Invisible
CS' Virtually Invisible Covers can be installed in interior or exterior applications. The cover's modular pan can include any flooring material.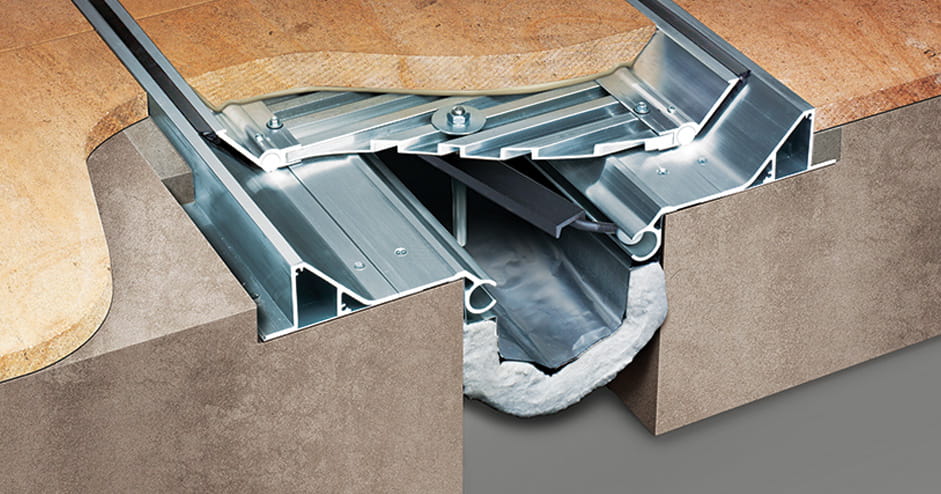 Choose the right cover system
Testing
@htagvalue>
Only we can prove our solutions will work for your specific project requirements.

Our expansion joint systems and solutions go through a rigorous series of in-house cycle testing so you don't have to worry about failures after installation.


Fire tested, peace of mind. When it comes to fire testing, our solutions must pass a series of cycle tests prior to surviving the inferno.

Wind can be a devastating opponent in certain locations. We can prove that our solutions can withstand the strongest winds at our in-house wind tunnel.

Let's face the facts, floor covers take some serious abuse. Our solutions are subjected to the necessary rolling load tests to ensure performance even in the heaviest traffic areas.
Videos
Seismic Corridor Cycle Test
Learn more about the critical process behind testing and installing expansion joint systems for floors, walls, ceilings, roofs, and fire barrier. Understanding the proper protocols when it comes to seismic joint cover installation is crucial to pass inspection, as well as to ensure safety. Watch the Construction Specialties videos to learn more about expansion joint systems testing and installation.
Better
Solutions
@htagvalue>
As one of the leading expansion joint manufacturers, we understand that every project has its own special movement criteria, and that one of our standard designs may not be right for your project. We have a team of technical experts that can work with you to design a custom seismic joint system that meets your project's specific requirements.
See examples of our custom solutions

Online
Store
Get our most popular models delivered to your door.
It's quick and easy.
Additional
Support
@htagvalue>
By continuing to browse or by clicking 'Accept', you agree to the storing of cookies on your device to enhance your site experience and for analytical purposes. To learn more about how we use the cookies, please see our privacy policy.