CS DriftReady™ stairs have stepped into the spotlight! They will take center stage on Viewpoint, an award-winning mini-documentary series. Hosted by renowned actor and director Dennis Quaid, Viewpoint highlights various innovative industries and organizations paving the way for a better tomorrow. The 3 to 6-minute educational segments are shown on public television. Check out how we came to be featured on this program.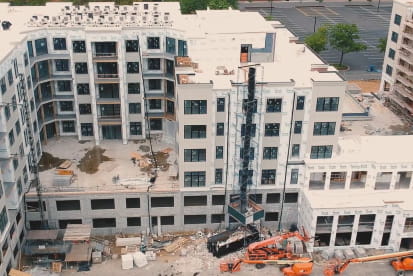 Why CS?
In our segment, DriftReady Stairs is the star of the show. Construction Specialties President and CEO, Frank Probst, discusses the need in the market for more resilient stairs and the importance of testing. He describes how DriftReady stairs capture our innovative and forward-thinking spirit. We have heard several times that this product is ahead of its time, so it is no wonder it came to be featured on this program. Even Dennis Quaid has said that the program aims to "profile the people and ideas changing the way we live."

Why did they choose CS?
Building resilience is something that hits home for everyone; we work in buildings and stay in buildings on vacations and business trips. There is a growing conversation about how to keep occupants safe in emergencies. Stairs are a key component in emergencies, as they are the last line of access and can have a significant impact on a building's downtime after an earthquake. If stairs cannot be used, building and floor access isn't an option and the building cannot reopen. Our DriftReady Stairs can change that story because they are all about building better and smarter long-term. They are all about innovation, change and safety. And CS is leading the way in the marketplace.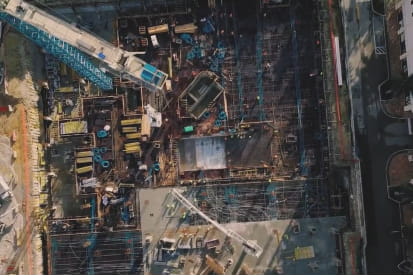 Who was involved in the creation of the segment?
We invited U.S. Resiliency Council founder and CEO Evan Reis and a civil engineering professor at the University of Nevada, Reno, Keri Ryan, to join Frank in discussing DriftReady Stairs. They offered even more insight into the ingenuity of this product and clarified some probable misconceptions of what it means for buildings to be built to code. We are also working with Keri on a 10-story test which will include our stairs and expansion joint systems.

In the Viewpoint show, you will see footage from our stair testing in the Reno lab, some footage from the test installation, and stairs being built in Texas and on job sites.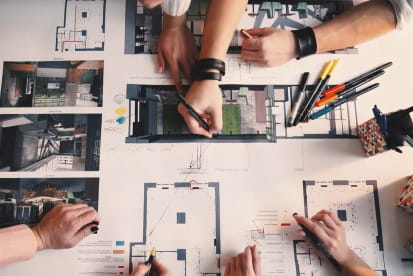 What is the ultimate goal?
This segment aims to create awareness of CS and our capabilities as an industry-leading, forward-thinking company. It is also an excellent educational episode around building codes and what it means to build to code in seismic regions.

There are a few ways to watch the show:
1. You may catch our segment between December 5 and December 19 on your local news networks between 7 am and 11:45 am or 6 pm to 11:45 pm.
2. Look for it on your local Public Television Station the week of December 19.