Super Bowl LVII was filled with a comeback and some controversy, and regardless of whether you rooted for the Eagles, the Chiefs, or you simply tuned in for Rihanna's halftime performance, you definitely got your money's worth. Fans flocked to State Farm Stadium in Glendale, Arizona where the big game took place at the home of the Arizona Cardinals.

At CS, we don't all cheer for the same team, but we are united by enthusiasm for seeing our products in the wild, particularly our louvers and expansion joint covers on State Farm Stadium.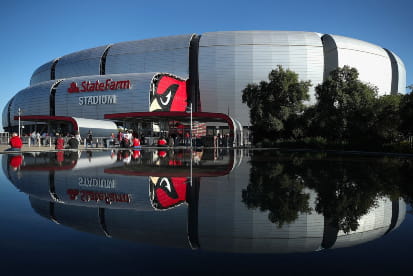 State Farm Stadium
Kyler Murray and company's home boasts some exceptional features—North America's first fully retractable natural grass playing field and the first completely retractable roof operating at an incline. After games, the grass field rolls out to the side, which allows the natural grass to soak up plenty of sun and lets the interior be turned over to convention center activities or other commercial uses. Natural light comes in through the translucent roof and through glass slots on the sides. Also, it has air conditioning.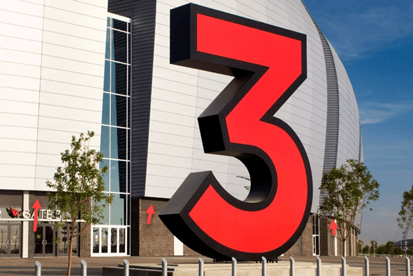 In 2005 CS was involved in the construction of what was then called the University of Phoenix Stadium by providing louvers and expansion joint covers. Our A4085 Non-Drainable Louvers follow the façade around the perimeter at the bottom of the stadium. These high performance, non-drainable, mullion louvers are used where high free area is important, economy is a consideration, and water migration is not a concern.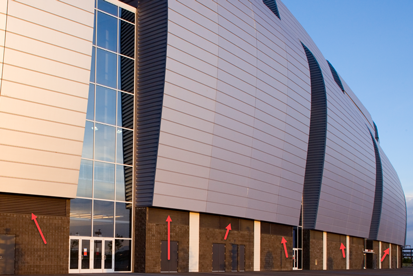 And that band you see about ¾ of the way up the exterior façade? That is our SC-800 Expansion Joint Cover. The exterior gasketed seal cover was designed to offer multi-directional movement in vertical wall applications where weather protection is critical.

Lincoln Financial Field
Although the Super Bowl is taking place in Arizona, we would be remiss if we didn't mention that we also provided louvers for Lincoln Financial Field, the Eagles' home stadium in Philadelphia. A 66,000-seat stadium, Lincoln Financial Field has state-of-the-art amenities and features the distinctive design of three open-plaza corners that allow for views in and out of the stadium.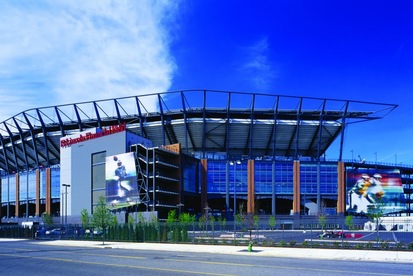 To reduce the amount of non-wind-driven rain from penetrating areas of the stadium, CS' 6155 Drainable Louvers were installed. These 6" deep, fixed louvers feature recessed mullions and double drainable blades. The unique blades eliminate water cascading from blade to blade, thus reducing the amount of water that penetrates the louvers.

It's America's favorite Sunday of the year, and we are proud to have contributed to the stadium. Keep your eyes peeled for CS products when watching your favorite teams around the league.