Construction Specialties is in the World Cup! Or, rather, CS products are part of the World Cup this year. CS louvers, expansion joint covers and entrance flooring solutions are all part of the Khalifa Stadium expansion. And you can see it for yourself during the once-every-four-year global event that is the FIFA World Cup.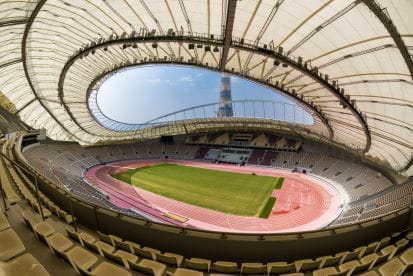 After successfully winning the bid for the 2022 FIFA World Cup, the Government of Qatar built nine new stadiums and restored three existing stadiums in seven different cities. Khalifa Stadium and Museum was the first completed venue.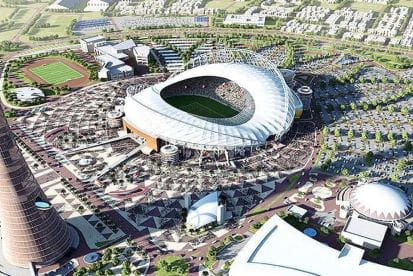 The stadium originally opened in 1976 but was fully renovated and expanded in 2005, prior to the 2006 Asian Games. Under the latest expansion project, Khalifa International Stadium's capacity has been further expanded to 68,000 for the 2022 FIFA World Cup.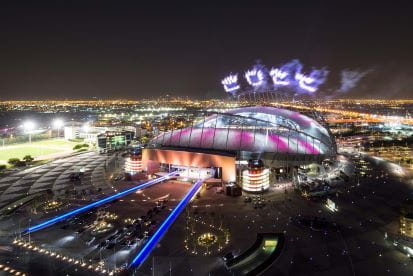 The stadium, which includes sweeping arcs and partially covered stands, is the centerpiece of Aspire Zone, a sports complex that houses the Aspire Academy for Sports Excellence, ASPETAR Sports Medicine Hospital and many other sporting venues.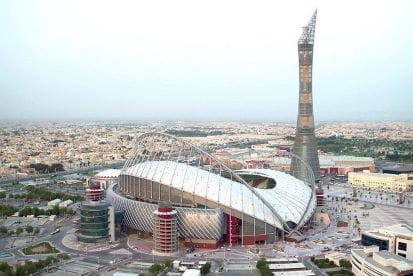 The stadium was reopened, after redevelopment, in May 2017 and received a four-star rating from the Global Sustainability Assessment System (GSAS), the first in the world to be awarded this rating.
The CS Products that were used include:
Louvers – 43,000 sq ft of A6370 acoustical louver and locally manufactured S4770 sand trap louver.
Expansion Joint Solutions - Seismic metal covers, water-tight foams and compression seals ideal for parking decks and bleachers, water barrier strips and Qatar Civil Defense approved fire barriers.
Entrance Flooring Solutions– our extremely durable and effective stainless steel Gridline.

It's one of the most highly-anticipated events and CS is proud to play a part.