A new way to look at wall protection
@htagvalue>
Acrovyn® Wall Covering can be used within a variety of spaces to ensure functionality, damage protection and a pleasing decor. Acrovyn's creative palette includes solid colors, woodgrains, metals and more to suit your needs. Experience true design freedom with Acrovyn by Design® by reproducing virtually any image, message or color to create stunning interiors that last.
Wall Covering
Models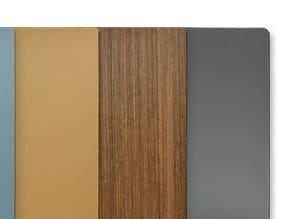 Acrovyn High-Impact Wall Covering
Our wall covering product is available in a variety of colors, woodgrain patterns, sizes, textures and even sheet thickness.
High-Impact Wall Covering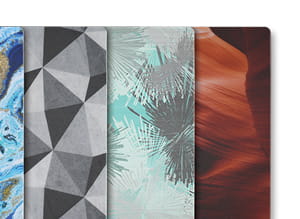 Acrovyn by Design® Wall Covering
Photographs, logos, patterns and more are reverse-printed behind Acrovyn rigid sheet serving as a protective shield and providing impact resistant wall protection.
Acrovyn by Design Wall Covering
Wall Covering
Trim Options
3/8" Acrovyn trim pieces in 10' lengths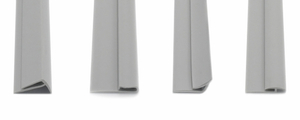 Acrovyn Trims
Acrovyn trim is our standard offering for all of our sheet products. Available in all standard Acrovyn solid colors, Acrovyn trims can easily coordinate with any interior design scheme, whether meant to blend in or stand out.
Acrovyn Trims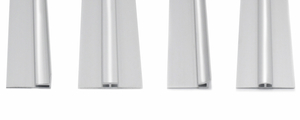 Aluminum Trims
Our flat and redesigned radius trims are an optional trim offering for areas requiring an elevated aesthetic. Available in 8 anodized finishes, these aluminum trims connect our various Acrovyn sheet products with visual elegance.
Aluminum Trims
Additional
Support
@htagvalue>
By continuing to browse or by clicking 'Accept', you agree to the storing of cookies on your device to enhance your site experience and for analytical purposes. To learn more about how we use the cookies, please see our privacy policy.