Sports + Entertainment
Staples Center
Challenge
With an unusual shaped building there was a need to ventilate HVAC equipment and screen it from view and to have the ability for constant airflow to the building.


Solution
The Staples Center features a sloping roof and tilted walls. Over 400 sq. ft. of louvers were custom manufactured to the exact dimensions to align properly with the tilted wall condition. 11' tall trapezoidal louvers can be found on all sides of the center. At the office and retail entrance, an elliptical tower houses a C/S Vert-A-Cade 300 roof screen to provide ventilation to the HVAC equipment. C/S louver blades were stretch-formed to provide proper blade alignment on all sides of the ellipse.
Project: Staples Center
Location: Los Angeles, CA
Architect: NBBJ Sports Entertainment
Download Case Study
CS PRODUCTS
USED ON THIS PROJECT
PARTNERING TO CREATE
CUTTING EDGE SOLUTIONS
@htagvalue>
The Staples Center is a large multi-purpose sports arena in Downtown Los Angeles. Adjacent to the L.A. Live development, it is located next to the Los Angeles Convention Center complex along Figueroa Street. Home of the Los Angeles Sparks, Los Angeles Lakers, Los Angeles Clippers and Los Angeles Kings.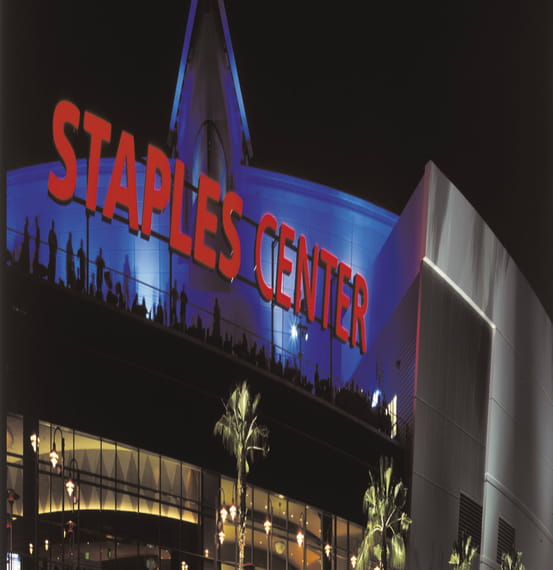 Additional
Support
@htagvalue>
By continuing to browse or by clicking 'Accept', you agree to the storing of cookies on your device to enhance your site experience and for analytical purposes. To learn more about how we use the cookies, please see our privacy policy.