Healthcare
Parkview Regional Medical Center
Challenge
When the job came out to bid in April of 2009, CS 7" storm resistant Louver model RS-7315 was prime specified, integrated into CENTRIA Formawall Dimension Series Panel System. Preparing for the bid CS Sales and Estimation carefully reviewed the job and determined it to be ideal for our new next generation 7" storm resistant model DS-7705, which was created after the spec work was done 5 months earlier. The DS-7705 is better performing, provides for easier installation and seamlessly integrates with the CENTRIA Formawall Dimension Series Panel System. After speaking with CENTRIA, our local rep and our spec rep in TX, we approached HKS Architects, Dallas, TX to have the model changed.


Solution
CS worked closely with the dealers to confirm scope and prepare bid documents for approximately 16,000 ft2 Louvers integral to the CENTRIA panels. In July the order was placed with CENTRIA, the only supplier that could offer this highly specifiable integrated Louver product. By keeping the lines of communications open between CS, CENTRIA, their reps, dealers and the architects CS was able to offer and supply a cutting edge new product integrated into CENTRIA Formawall dimension Panel system.
Project: Parkview Regional Medical Center
Location: Fort Wayne, IN
Architect: HKS
Download Case Study
CS PRODUCTS
USED ON THIS PROJECT
PARTNERING TO CREATE
CUTTING EDGE SOLUTIONS
@htagvalue>
A once in a century medical center is how Parkview Regional Medical Center is described. This huge project has, 900,000ft2, 6 acres of roof area, 32 miles of ventilation ductwork and 54 cubic yards of concrete. The $500,000,000 project in Fort Wayne, IN, demonstrates once again that communication is key to all good relationships. CS, CENTRIA and its dealers have a unique partnership where success is a direct result of proper communication.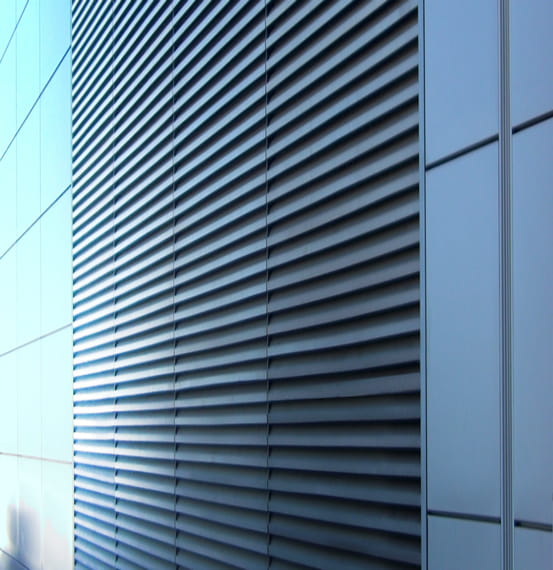 Additional
Support
@htagvalue>
By continuing to browse or by clicking 'Accept', you agree to the storing of cookies on your device to enhance your site experience and for analytical purposes. To learn more about how we use the cookies, please see our privacy policy.