Protection from the elements
@htagvalue>

Our barrier solutions are designed to be used with most of our expansion joint cover assemblies, Our fire barrier systems can be rated for up to three hours and are third-party tested to meet codes and give you peace of mind. If wet conditions or temperature is a concern, our vapor and thermal vapor barrier systems help to resist moisture and control temperature.
Barrier
Solutions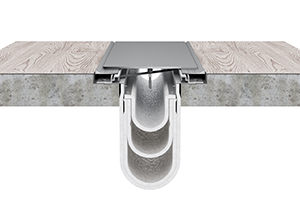 Fire Barrier Systems
Third-party listed for up to three hours in floor and wall applications, our fire barrier solutions integrate with our joint covers for a complete expansion joint cover system.
See details and specs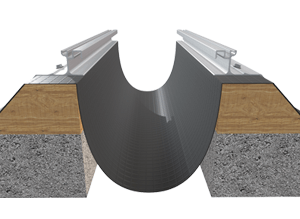 Vapor Barrier System
Our vapor barrier systems can be placed under or behind select expansion joint covers in exterior applications where protection from environmental elements needs to be maintained.
See details and specs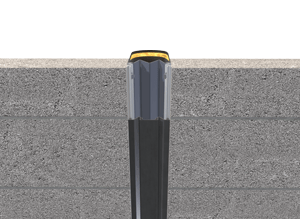 Thermal Vapor Barrier System
Our thermal vapor barrier can be used horizontally or vertically in applications where insulated environmental protection needs to be maintained. Available with thermal R-values of R13, R19 and R30.
See details and specs
We've Got
it Covered
Choosing the right cover system can be challenging, but you're not alone. We've got you covered with guides on sizing, waterproofing, fire barriers, building movement and more.
HOW TO PREPARE
FOR A FIRE BARRIER INSTALLATION
@htagvalue>
General Considerations: What fire rating are you trying for?
• Be sure to select the appropriate third-party listed product for the application
• Check that your job site conditions are the same as the third-party listing
Floor Installation Prep: Are your concrete surfaces properly prepared?
• Surface mounted covers require a square, clean joint
• Blockouts must be level for recessed covers
• Set the substrate at the correct elevation prior to the fire barrier installation
Wall Installation Prep: Are your substrates finished correctly?
• Drywall must be installed on the inside of the joint
• Joint edges must be parallel to one another
• Be sure the proper blocking connection points are made, if applicable
(Typically needed in 2 hour rating situations)
• Be mindful of floor fire barriers above and below for proper transitioning
FB-17 Floor Installation
We'll show you how to properly install our FB-17 system in a floor application.
Better
Solutions
@htagvalue>
As one of the leading expansion joint manufacturers, we understand that every project has its own special movement criteria, and that one of our standard designs may not be right for your project. We have a team of technical experts that can work with you to design a custom seismic joint system that meets your project's specific requirements.
See examples of our custom solutions

Online
Store
Get our most popular models delivered to your door.
It's quick and easy.
Additional
Support
@htagvalue>
By continuing to browse or by clicking 'Accept', you agree to the storing of cookies on your device to enhance your site experience and for analytical purposes. To learn more about how we use the cookies, please see our privacy policy.