We're always up for a challenge.
@htagvalue>

We're known for taking on projects and seeing them through until they are solved. This perseverance can be seen in the architectural projects we've been involved in and felt in our workplace. We're always up for a challenge, whether we're figuring out how to design and manufacture a product for a customer's unique building condition or competing against fellow CS offices to build a

Canstruction®

canned good structure.
Inside
CS
@htagvalue>
As a leading building products manufacturer, we take our responsibilities seriously. And while it may seem like a standard practice for a company to list its mission and vision statements, we view them as valuable resources. For us, they're a constant reminder of why we all chose to work here in the first place. Both remind us of our shared passions and motivations.
Our Mission
Our mission is to understand our customers' individual design needs and provide inspired solutions for a more "intelligent built" environment.
Our Vision
Our vision is to be the globally recognized source for integrated design solutions that redefine architecture.
Our Values

People First: We place people at the center of our work by listening to and respecting our customers' priorities and by fostering authentic connections with the people and communities where we work.

Solutions Driven: We invest the time to collaborate with our customers to understand their goals and challenges and provide them with optimal solutions.

Integrity: Delivering on our promises and doing what is right is woven into our history; compromise is not an option when it comes to our customers and the quality of our work.

Agility: We celebrate our successes and learn from setbacks to continuously improve our work, enabling us to be more proactive and responsive.


SEE WHAT OUR EMPLOYEES SAY
ABOUT WORKING AT CS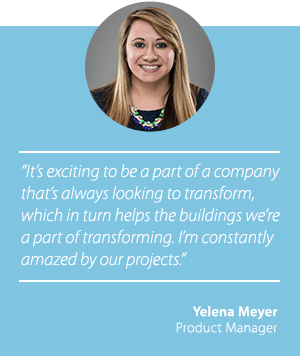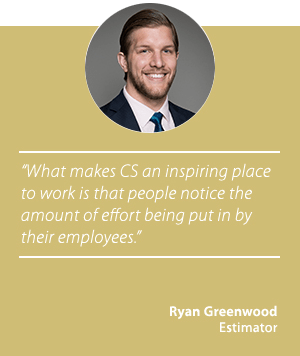 By continuing to browse or by clicking 'Accept', you agree to the storing of cookies on your device to enhance your site experience and for analytical purposes. To learn more about how we use the cookies, please see our privacy policy.