People. Buildings. Better.
@htagvalue>

We believe that 'better' is a product of shared opportunities.

Construction Specialties is a leader in architectural product problem-solving because we embrace our customers' complex challenges to deliver world-class solutions. And that's how a lot of our innovations came to be considered industry standards.

Our Mission
Our mission is to understand our customers' individual design needs and provide inspired solutions for a more "intelligent built" environment.
Our Vision
Our vision is to be the globally recognized source for integrated design solutions that redefine architecture.
Our Values

People First: We place people at the center of our work by listening to and respecting our customers' priorities and by fostering authentic connections with the people and communities where we work.

Solutions Driven: We invest the time to collaborate with our customers to understand their goals and challenges and provide them with optimal solutions.

Integrity: Delivering on our promises and doing what is right is woven into our history; compromise is not an option when it comes to our customers and the quality of our work.

Agility: We celebrate our successes and learn from setbacks to continuously improve our work, enabling us to be more proactive and responsive.


Our History
of Innovation & Global Leadership
1948
Edward and Mary Ellen Hallock established Construction Specialties in Newark, NJ, as a manufacturer's representative firm. The business they started has become a global leader in architectural and engineered products.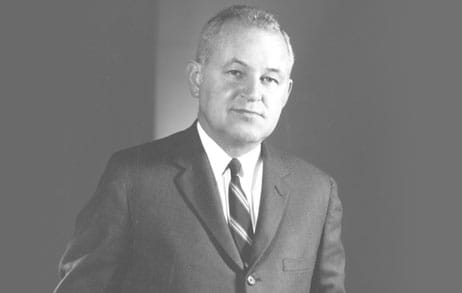 1951
CS hires its first factory employee to begin manufacturing specialty building products.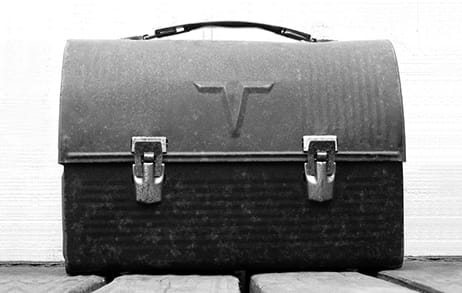 1955
To meet the demands of a large Navy contract, CS develops the industry's first extruded aluminum louver.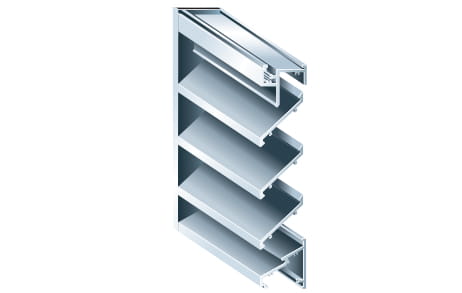 1956
CS introduces Sun Controls to the architectural community—recognizing the need to shade building interiors from heat and glare, CS introduced mechanically-fastened sunshades for exterior applications.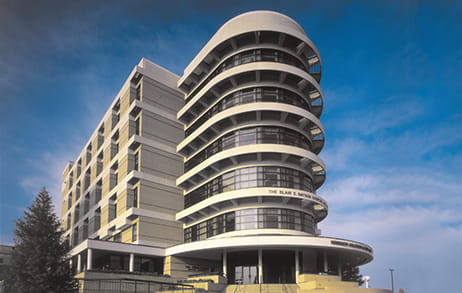 1961
CS Canada opens in a suburb of Toronto and serves the Canadian market with our full product offering and is now home to CS Research & Development efforts.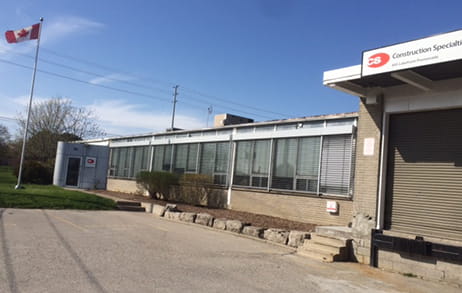 1968
CS begins global expansion. To properly serve the international architectural community, CS opens its French factory—the first of five plants in Europe.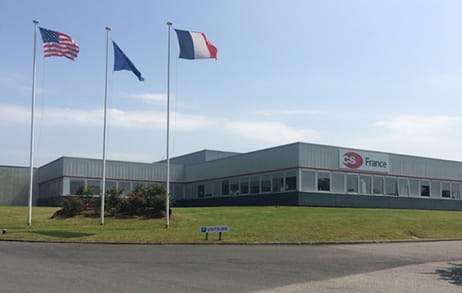 1969
CS introduces Acrovyn® Wall Protection that revolutionized wall protection. It proved so effective that today it can be found in thousands of facilities worldwide.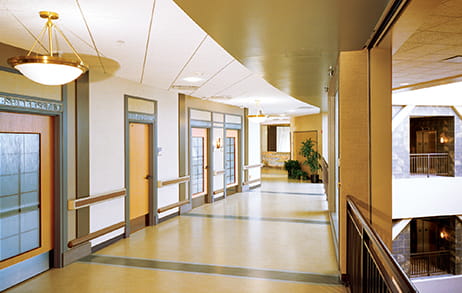 1972
CS introduces Pedigrid®/Pedimat® Architectural Entrance Grids and Mats that were designed to stop dirt at the door beautifully.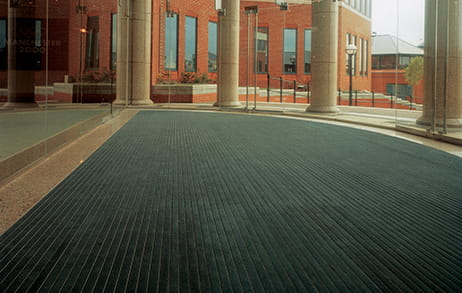 1978
CS expands into the Middle East construction market. CS was one of the first American companies to open a manufacturing plant in Saudi Arabia. Today, CS has products in the world's tallest building, Burj Khalifa, located in Dubai.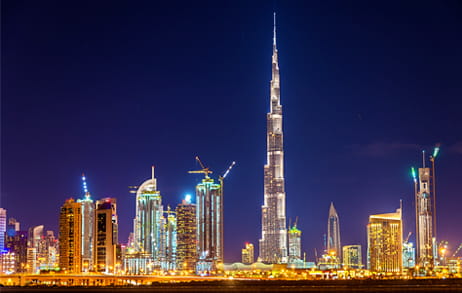 1981
CS introduces Acrovyn® Wall Covering and Panel product lines to coordinate with our durable Acrovyn handrails and corner guards.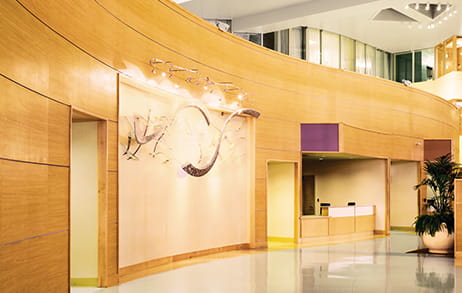 1983
CS brings reinforced concrete general access floor panels, known as Innocrete Systems, to the market.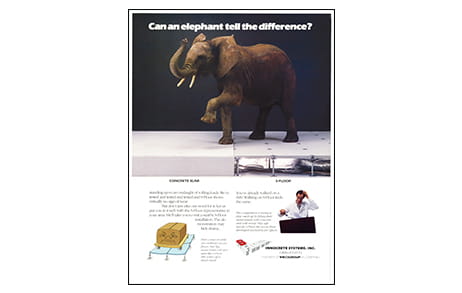 1983
CS develops the first Expansion Joint Fire Barrier to prevent the chimney effect of fires in expansion joints. CS developed the industry's first UL-approved fire barrier.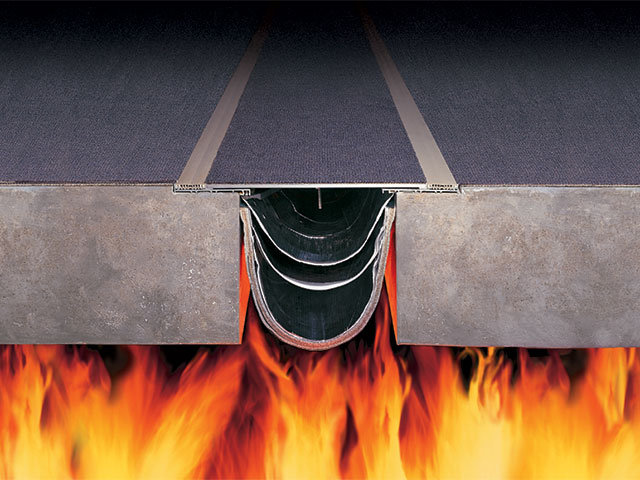 1985
CS introduces Explovent®, the first resettable explosion vent that can be field tested.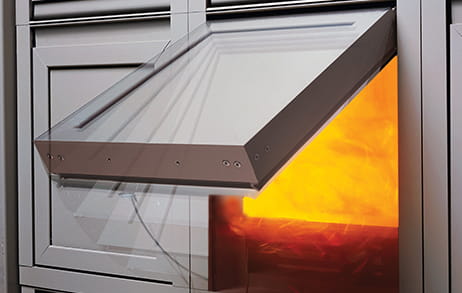 1987
CS opens first Asia Pacific office in Hong Kong to meet the expanding needs of the Asia Pacific market.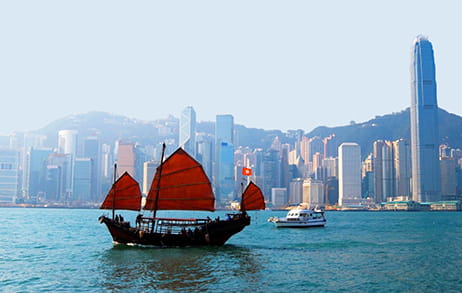 1991
A water treatment plant is installed in our Acuna, Mexico facility to recycle water everyday.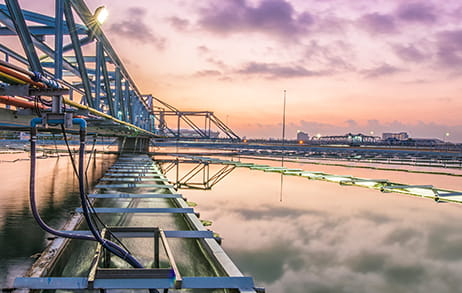 1994
America's first line of rain resistant louvers that are twenty times more effective than standard drainable louvers. CS Storm Resistant Louvers are capable of stopping 100 mph wind-driven rain.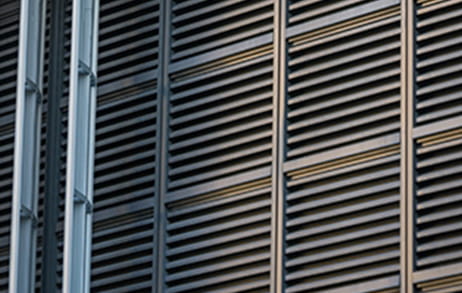 1995
CS acquires APC, Wall Glaze, Grand Entrance and Couvraneuf Subsidiaries to expand the product base and to move into other markets where complex building challenges existed.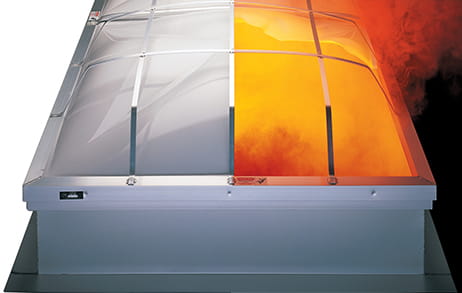 1995
CS develops first wind-driven test chamber in U.S. that allows our engineers to analyze their louver designs under real-world conditions.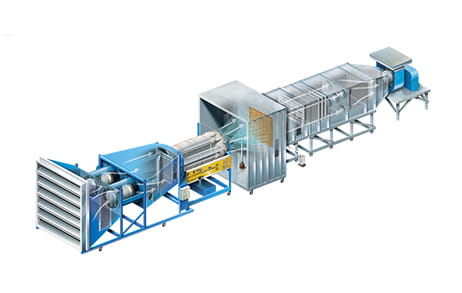 1995
CS creates an inventory of chemicals affecting environmental health and safety in our Muncy, PA facility.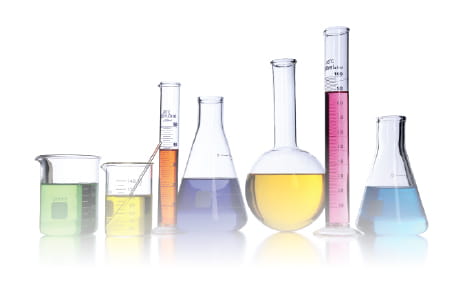 1996
CS invents seismic corridor covers for base-isolated buildings that provide the required movement while ensuring full corridor access and maintaining the necessary fire rating.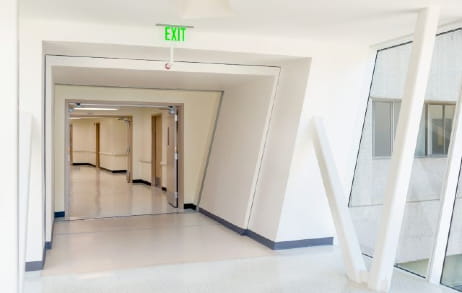 1998
CS celebrates its 50th anniversary.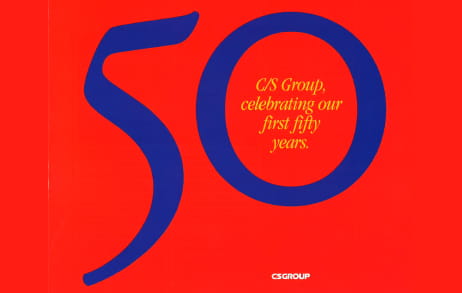 1999
CS develops the industry's first full-scale seismic expansion joint test chamber. We test expansion joint covers using cycles that mimic real-world conditions to ensure they perform as designed.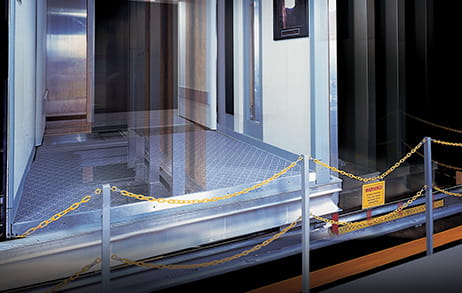 2000
CS introduces the industry's first line of "invisible" expansion joint covers, the SSR model, which was invented in conjunction with Pei Cobb Freed & Partners.
2004
CS becomes the first manufacturer in the wall protection business to launch a complete PVC-free wall protection line first known as Acrovyn® 3000.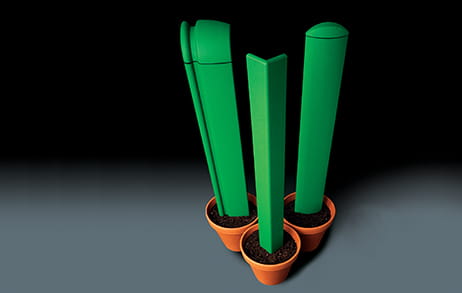 2004
CS introduces Acrovyn® Door Systems—the very first impact resistant door with patented rounded and replaceable edges and stiles.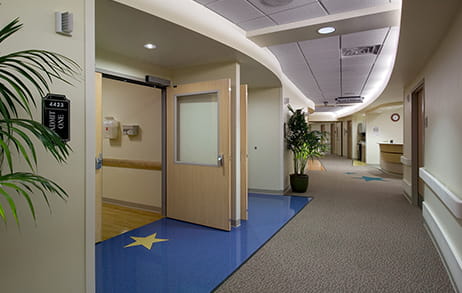 2009
CS introduces Floorometry®, the first modular entrance grid system, which changed the rules on entrance flooring forever with four revolutionary systems.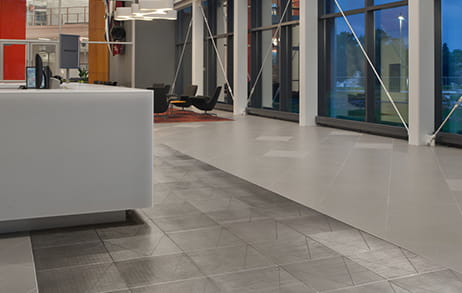 2009
Environmentally friendly Acrovyn® 4000 launches and is the industry's only wall protection that is completely free of PVC and all persistant bioaccumulative toxins (PBTs).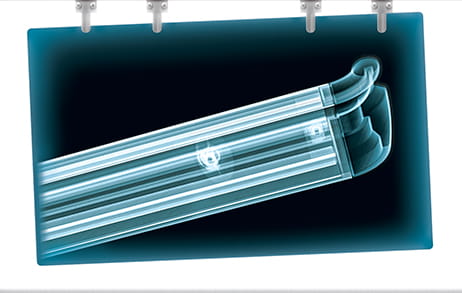 2009
CS achieves Cradle to Cradle™ Certified Silver for CS Louvers and Sun Controls. A year later, Acrovyn® 4000 achieves Cradle to Cradle Certified™ Gold and Silver.
2010
CS develops Solarmotion Controllable Sunshades, which track the sun to maximize the control of light and heat entering the building's interior. By effectively controlling the sun on all elevations, at all times of the day throughout the year, Solarmotion significantly reduces a building's energy and capital equipment costs.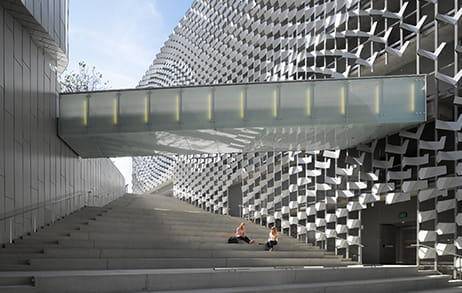 2010
CS' Howard Williams testifies before Congress and makes a business case for why the Toxic Substances Control Act of 2010 should be passed to ensure that the public and the environment are protected from risks resulting from non-disclosed chemical exposure. TSCA was later passed.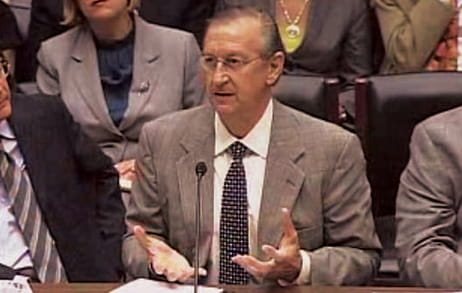 2011
CS is awarded the EPA's Mid-Atlantic Region's Environmental Achievement Award for eliminating PVC from a large segment of our product line, water conservation, relighting, reuse of existing buildings, and advancements in chemical safety.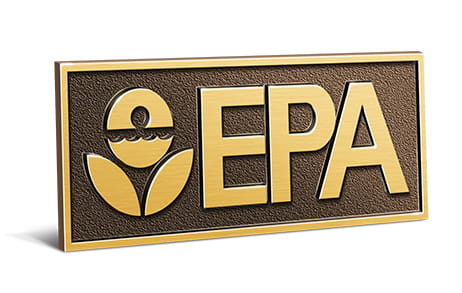 2012
CS introduces Graphic Wall Protection called Acrovyn by Design® where photos, patterns, or graphics can be embedded behind our durable Acrovyn® rigid sheet.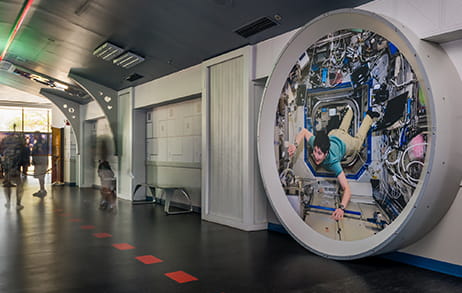 2012
CS Perform Louvers provide all the air movement, security, and sight-screening of our standard louvers, but with our exclusive perforated façade that gives it a modern appearance.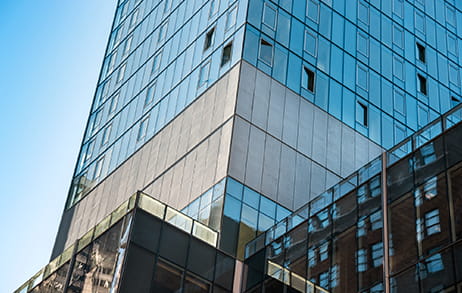 1948
1951
By continuing to browse or by clicking 'Accept', you agree to the storing of cookies on your device to enhance your site experience and for analytical purposes. To learn more about how we use the cookies, please see our privacy policy.