Our high-performance louvers have gone undercover.
@htagvalue>
With Construction Specialties Perform Louvers, you get the air movement, security and sight-screening performance of our standard louvers, under the cover of a modern perforated aluminum skin. The first and only manufacturer to offer a fully concealed louver system that's been tested to stringent louver air performance and water penetration criteria in the industry, CS turns louvers into a covert operation that's proven to perform.

Whether you want your metal louvers, ventilation louvers or vertical louvers to be a major design element or simply disappear into the facade of your building, CS has options that will work beautifully.

Knowing how building louvers will perform is critical to ensuring that it will stand up to real-life conditions on the job. We have our own on-site test chamber that allows us to test to AMCA louver standards.

Our Airflow Design Tool lets you select the proper free area and pressure drop every time.
PERFORM
LOUVERS
@htagvalue>
• Perforated skin is engineered to work in harmony with the interior louver blades
• Provides unparalleled air intake and water-protection performance
• Available in storm-resistant models
• Able to integrate into any curtain wall system
Storm-Resistant Louver
Model PL-5700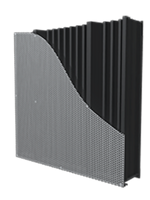 Conventional Louver
Model PL-4080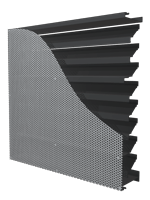 @htagvalue>
Clean Construction.
Camouflaged Air Flow.
At 855 Avenue of the Americas in Manhattan, design architect Cook + Fox used CS PL-5700 Storm-Resistant Perform Louvers to provide an airflow solution that also complements the building's unpretentious glass design through subtle bands at its top and bottom. So when the spirit of design is clean and unembellished, CS prefers to go incognito.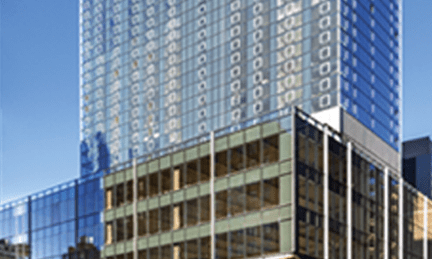 Additional
Support
@htagvalue>
By continuing to browse or by clicking 'Accept', you agree to the storing of cookies on your device to enhance your site experience and for analytical purposes. To learn more about how we use the cookies, please see our privacy policy.