Galvanized Steel
@htagvalue>
Our Formed Metal Louvers are an economical approach that allows airflow through exterior walls as well as nesting well with metal buildings. Use these louvers when a standard fixed formed galvanized steel, mullion louver is needed.

Whether you want your metal louvers, ventilation louvers or vertical louvers to be a major design element or simply disappear into the facade of your building, CS has options that will work beautifully.

Knowing how building louvers will perform is critical to ensuring that it will stand up to real-life conditions on the job. We have our own on-site test chamber that allows us to test to AMCA louver standards.

Our Airflow Design Tool lets you select the proper free area and pressure drop every time.
Choose Formed Metal Architectural Louvers when:
• Occasional water penetration will not cause significant problems
• Economy is a consideration
• High free area is important
• Galvanized steel is necessary
Formed Metal
Model GS-407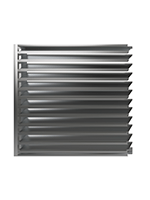 Formed Metal
Model GS-410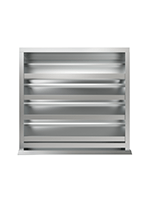 Additional
Support
@htagvalue>
By continuing to browse or by clicking 'Accept', you agree to the storing of cookies on your device to enhance your site experience and for analytical purposes. To learn more about how we use the cookies, please see our privacy policy.