We have the door protection to reduce damage and maintenance costs.
@htagvalue>
Acrovyn Rigid Sheet has played a vital role in protecting commercial doors for decades. Acrovyn Door Protection can be specified in solid colors and simulated patterns to coordinate with surrounding finishes, or in Acrovyn by Design® to incorporate signage, messaging and even photographs to act as part of a full mural.
See all door protection and wall protection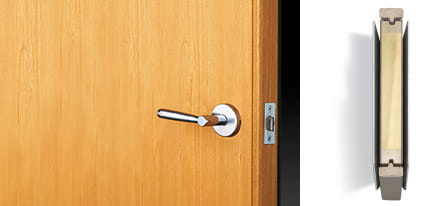 Acrovyn Doors
Industry's most durable door
Features replaceable stiles if ever damaged
Non-Rated, 20, 45, 60 and 90 minute fired-rated doors
Panel door designs available
Available in Acrovyn solid colors, woodgrains and Acrovyn by Design®
See all Acrovyn Doors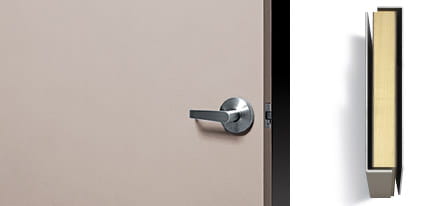 Door Cladding
Model 3-DP features .040" and .060" Acrovyn sheet
Supplied in standard door width/height with a 90-degree edge
Order two pieces to protect front and back of door
Available in Acrovyn solid colors and woodgrains
See Details and Specs
Door
Protection
@htagvalue>
Frame
Protection
@htagvalue>
Online
Store
Get our most popular models delivered to your door.
It's quick and easy.
About Acrovyn
@htagvalue>



Sustainability




Texture




Cleanability




Durability




Costs no more
Additional
Support
@htagvalue>
By continuing to browse or by clicking 'Accept', you agree to the storing of cookies on your device to enhance your site experience and for analytical purposes. To learn more about how we use the cookies, please see our privacy policy.