Complement. Enhance. Protect.
@htagvalue>

Facilities take a beating. Protection for surfaces like walls and doors is necessary and a fact of life. Acrovyn® Woodgrains enrich any interior while protecting it. They easily bring the outside in, from rich deep browns to cool grays and everything in between, and our microtexture creates a more realistic look to fool even the most discerning eye.

Or you can get playful with our new Acrovyn Strata. Whether you want a woodgrain, a stone, or something more abstract, the Strata collection can achieve it. Available in neutrals as well as fun color options, this pattern offers a modern yet organic feel.

We specially designed these collections to coordinate with the full line of Acrovyn products. Choosing the right commercial wall protection solutions to protect your interior has never been easier - or more beautiful.

Acrovyn® Woodgrains Acrovyn® Strata
Acrovyn
Solid Colors
@htagvalue>
Experience a refreshed palette of Acrovyn® Solid Colors. Choose from a variety of colors and timeless classics in in three categories: Neutrals, Tinted Neutrals and Colors, allowing you to expand your design horizons and breathe new life into commercial interiors.
Acrovyn® Solid Colors
The acrovyn
difference

@htagvalue>
Acrovyn's creative palette includes solid colors, woodgrains and brushed metals and Renaissance™ real woods and metals to offer a well-rounded selection for wall protection in any interior space. True design freedom is available with Acrovyn by Design® as nearly any image or message can be incorporated into the walls for a completely unique creation.


Texture

Acrovyn has a contemporary texture that designers and owners overwhelmingly prefer over other companies' wall protectors due to its cleanability and aesthetic features.

Sustainability

PVC-free Acrovyn contains no halogens or other known persistent bioaccumulative toxins (PBTs).

Unrivaled Customer Support

Whether it's customizing existing wall protection, creating a custom product or supplying project start-up services, CS works hard to give architects and owners what they need to meet regional building codes.

Everything You Need Is Included

Our estimates include everything needed for the wall protection product and wall condition you specify. There are no hidden surprises; brackets and mounting hardware are included in our price. Shipping is free for orders over $500.

CS supplies Acrovyn in stock lengths or cut to size. Partial shipments and orders packed by floor are also available.
CS Offers Solutions
Wall Coverings + Wall Panels For Any Interior
Finish
Options
CS has a variety of colors and finishes to complement your style, from solid colors, woodgrains and brushed metals to real wood and metal options.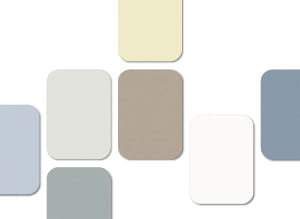 Acrovyn Solid Colors
Acrovyn is available in over 60 solid colors and is featured on some of the most durable products on the market today.
Acrovyn Solid Colors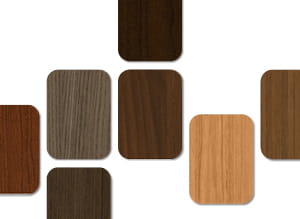 Acrovyn Woodgrains + Brushed Metals
Acrovyn woodgrains and brushed metals look just like the real thing, but are designed to stand up to constant abuse.
Acrovyn Woodgrains + Brushed Metals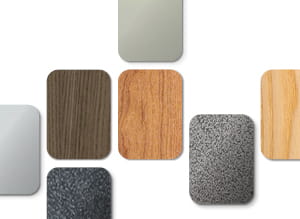 Renaissance™ Wood + Metal
CS offers real wood and metal for interiors that demand natural materials and a higher end look.
Renaissance Wood + Metal
By continuing to browse or by clicking 'Accept', you agree to the storing of cookies on your device to enhance your site experience and for analytical purposes. To learn more about how we use the cookies, please see our privacy policy.